Filter by Category
Our Classes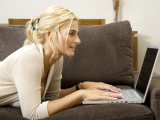 Registration Unavailable
Ed 2 Go

runs for 6 weeks
http://www.ed2go.com/whitefield
RSU # 12 Adult Education offers a wide range of highly interactive courses that you can take entirely on the Internet. All of our courses include expert instructors, many of whom are nationally known authors. Our online courses are affordable, fun, fast, convenient and geared just for you. Ready to explore? Here is a list of courses that are very popular:
Blogging and Pod casting. Veterinary Assistant, Making Gift Baskets For A Business, Buying and Selling on Ebay
Accounting Fundamentals Medical Terminology Medical Math
Response to Intervention-RTI-reading Strategies
Differentiated Instruction in the Classroom
Intro to Microsoft Excel
InDesign
QuickBooks
Most courses run for 6 weeks with a two week grace period at the end. Courses are project oriented and include lessons, quizzes, hands-on assignments, discussion areas and more. These courses are great in satisfying pre-approved contact hours for recertification. Check them out.
If you experience difficulty enrolling in a course contact the Adult Ed Office at 549-4687.
Requirements / Prerequisites
Registration Unavailable
HiSET Testing and Information on classes
with Adult Education Staff

Oct 29, 2018 at 9 am

, runs for 10 weeks
Make an a appointment to discuss obtaining your High school credential, English as a second language classes,taking your accuplacer(college entrance test) and finding out about going on to college with some free college courses with enrollment in our college transition program. Call 549-4687. This is on Mondays by appointment.